Our new Orange Juice Beverage flavor base is designed to compete in the $500+ million reduced calorie orange juice beverage category led by Trop 50 and Minute Maid 50 in the US market.
The orange juice beverage made with our flavor base typically contains 42% orange juice, either from concentrate (FC) or not from concentrate (NFC). Our base uses 100% natural colors and flavors so when it is combined with real juice and our Stevia sweetener solution, it results in a delicious, balanced RTD orange juice beverage that is lower in calories and 100% natural.
Our Orange Juice Beverage base works great with other sweeteners as well, including HFCS, sugar, Ace-K and Sucralose. BFI offers a variety of high-intensity sweeteners specially designed to work with our flavor bases.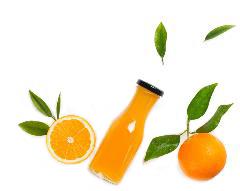 BFI's Orange Juice Beverage base improves the taste of FC or NFC orange juice while reducing the cost of production and lowering the retail price point compared to 100% orange juice.
You can use our Orange Juice Beverage base to add a different, lower-priced orange juice beverage to your portfolio while continuing to use your current juice supply. Consumers will love its taste, the authentic balanced flavor and aroma and the lower price point.
Beverage Flavors International available flavors include:
Ask about our new flavors in development!
5 Gallon Bag-in-Box
| | |
| --- | --- |
| Yield: | 200-C |
| Gal. | 1,000 |
| Ltr. | 3,785 |
Approx. Weight 51 lbs.
Palletized: 40 Boxes
Single Stack Only
Pallet dimensions: 48x40x40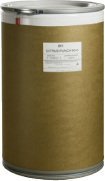 50 Gallon Drum
| | |
| --- | --- |
| Yield: | 200-C |
| Gal. | 10,000 |
| Ltr. | 37,850 |
Approx. Weight 512 lbs.
Palletized: 4 Drums
Triple Stack
Pallet dimensions: 48x40x40